Monday, February 7, 2011
Check out the NBA's newest partner;
Marvel Comics.
In what might be more than just a coincidence; the NBA is getting licensed Marvel gear.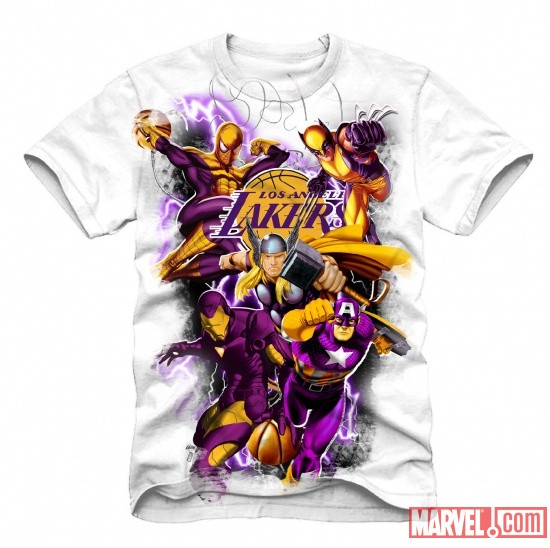 Apparently their partnership was initially cooked up in early Summer 2010 in a co-branding effort; working towards grabbing a lifelong fan in the form of a 7 year old boy after seeing Iron Man in Heat colors.
So here's the million dollar question; is re-branding heroes to fit a city a better than an original character being created for each franchise?
Now remember; Stan Lee is no longer involved with Marvel Comics; so is the company he creating undercutting him and the NHL? Cause damn son, that's cutthroat.